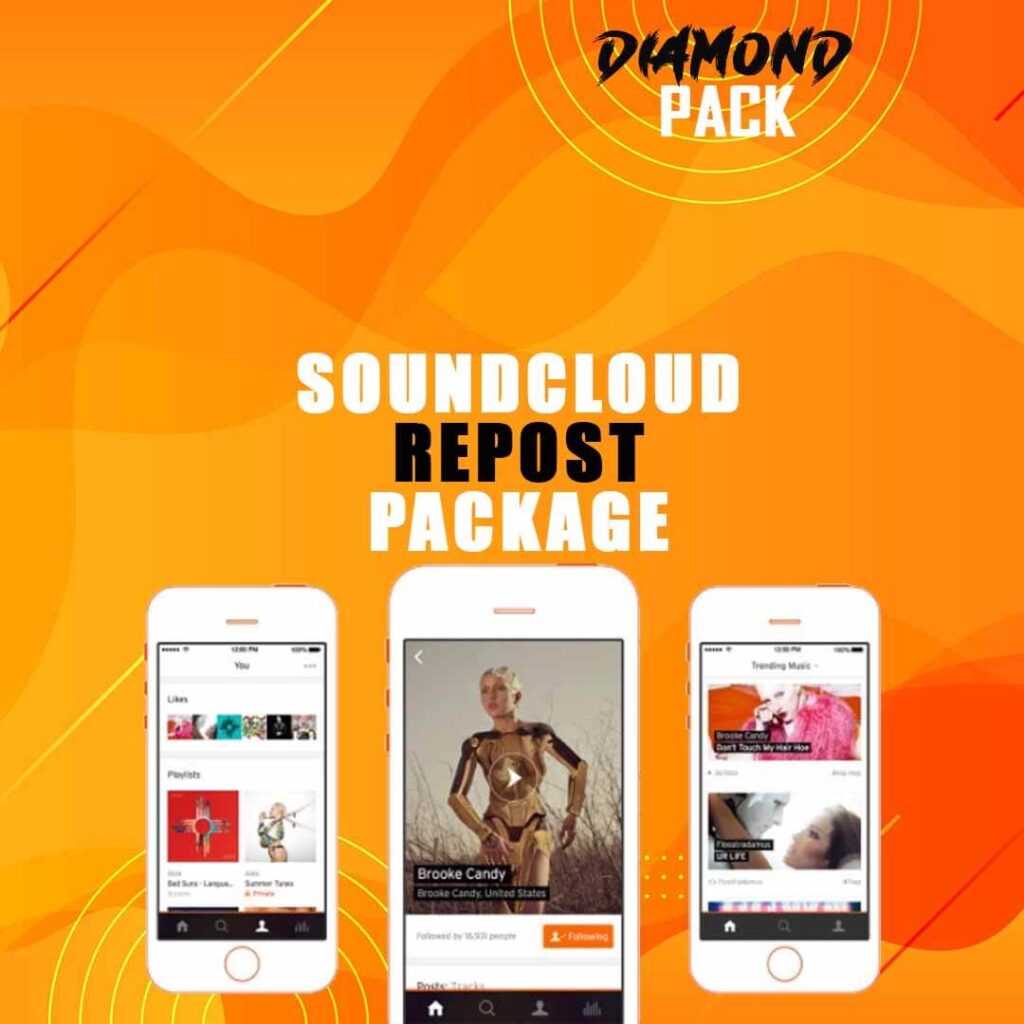 Diamond Pack | Soundcloud Repost Promotion
Soundcloud Repost Promotion Features:
Soundcloud Plays: 99,800-102,500
Soundcloud Likes: 980-1050
Soundcloud Followers: Organic Growth (💕About 4%-8% of total plays💕)
Soundcloud Comments: Organic Growth (🔥Related Comments🔥)
Delivery Time: 18-21 Days
Soundcloud Plays Geo Location: Global
---
The most impactful soundcloud repost campaign that will sky-rocket your soundcloud stat. If you want to buy soundcloud plays or buy soundcloud followers separately then you should give our soundcloud package promotion a try. Our soundcloud repost package promotion will not only bring more soundcloud plays or followers to your account but also get you organic soundcloud comments & favorites to your track. We have developed our soundcloud network big enough to serve any kind of your requirements. With killer appropriate soundcloud placement we guarantee you results that you have never experienced before. Buy Now!