360 DEGREE MUSIC STREAMING SOLUTION
From Playlisting to Targeted Streams, We got you covered
#Spotify #Pandora #Soundcloud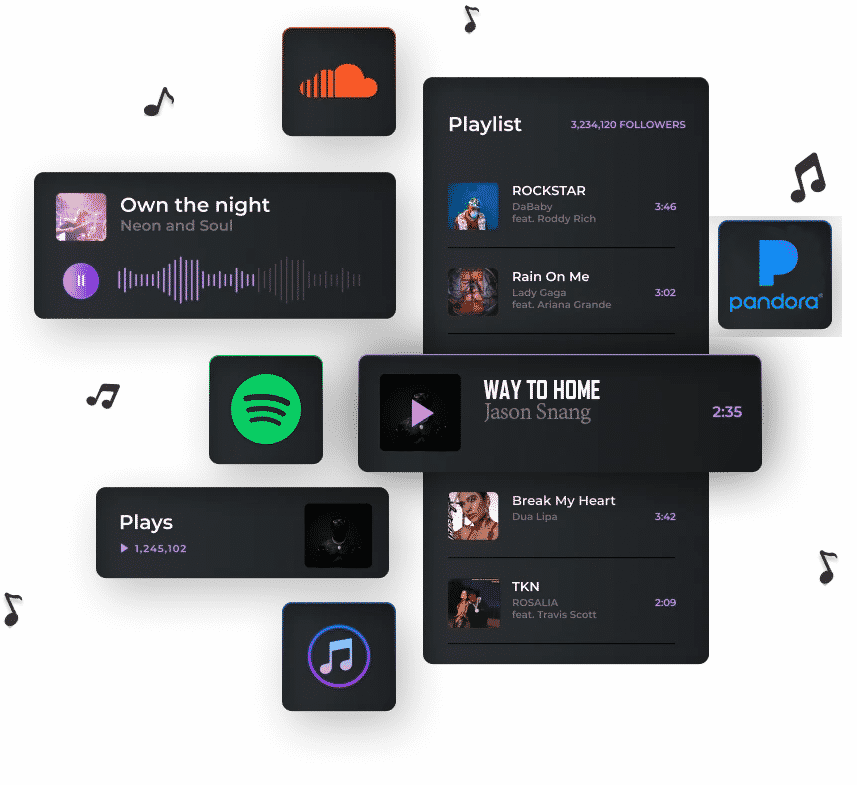 Streamsbyte.com is very delighted and grateful for all the customers who trust us and use our exclusive premium services. For this reason, as a sign of our gratitude we are doing our best to deliver a full service satisfaction to our each valued client. As a trusted partner for your goal, we do our very best to make our services more effective to help you reach your goals.

Payment & Refunds:
In order for you to get satisfied and convinced that we are fully determined and well dedicated to our service, we offer a refund policy for you to have a right to get your money back if you do not get the promised services completely in time. We make this refund policy to give everyone a fair treatment and for you to know that we are completely transparent from our end.

How to request refunds?
You can simply contact us with our provided contact details within 7 days of your purchase and don't forget to include your transaction details and reasons why you want to have a refund. For more assistance you can approach us anytime via online chats or emails. We will contact you within next 24 hours after receiving your request. Please note, Refund request may take 3-5 Days to process.

Fraudulent Transactions and Refunds
If you believe someone placed an order with your credit card, without your authorization (aka. a Fraudulent Order), please contact us via email immediately! Be sure to have or include the (1) Transaction Amount, (2) Date of the Transaction. (3) The Last 4 Digits of your Credit Card Number and (4) PayPal Transaction Number, so we can find the transaction.

We will issue a Full Refund promptly, report the fraudulent customer to the proper authorizes and blacklist them throughout our network and our industry partners.