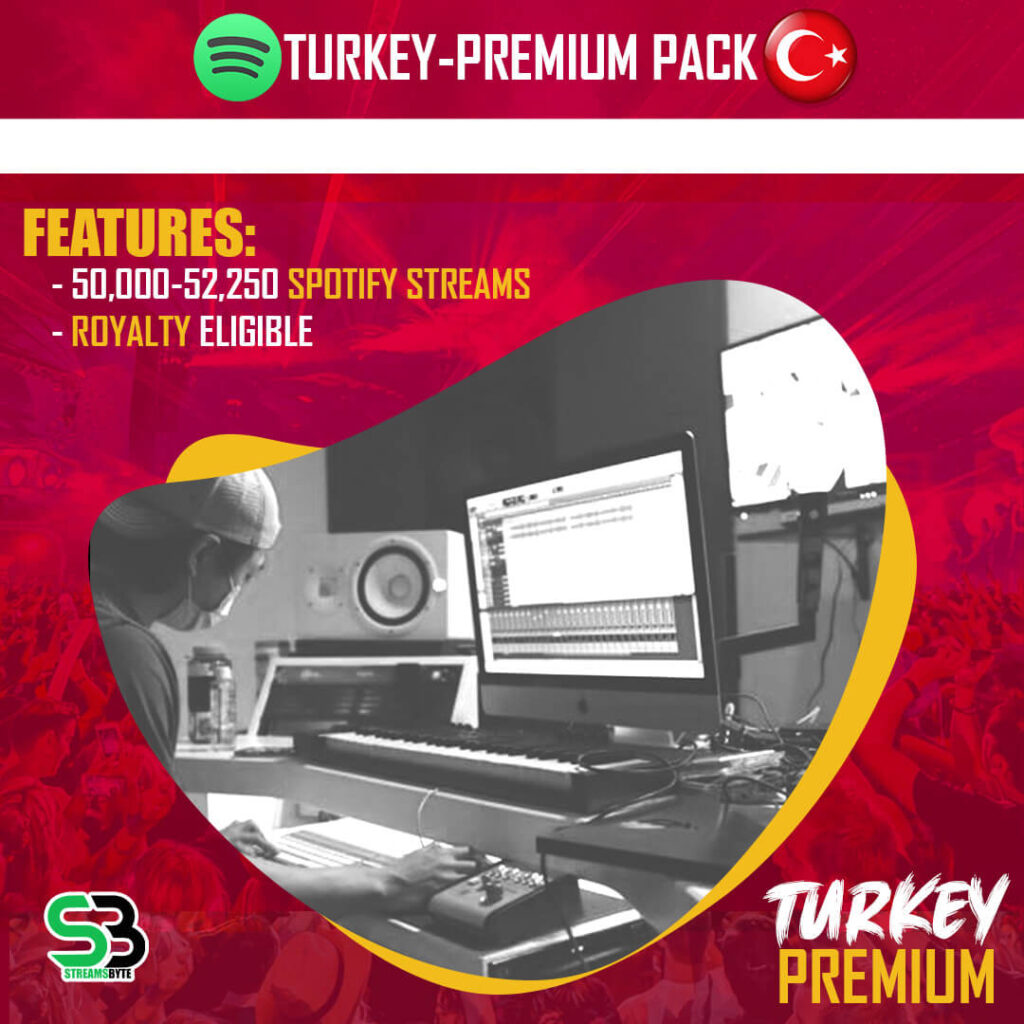 TURKEY-Premium | Buy Targeted Spotify Streams Promotion
Bundle Features:
Spotify Streams: 50,000-50,250
Playlist Placement: Guaranteed
Delivery Time: 2-3 Weeks
Streams Location: TURKEY
Royalty: Yes, Eligible For Royalties
---
Streamsbyte.com is proud to present you the most organic & authentic way to gain targeted TURKEY spotify streams via our dedicated & proven TUKRISH audience network. We have simplified the spotify music campaign for musicians to gain visibility across the world. Buy TURKEY Spotify streams package now and start increasing your visibility.