Dozens of Way to Make Money From Spotify Singles
We all know the prime way to make money from spotify, which is music streaming. There are many other ghost ways of earning from music other than the usual way.
Music is not just about composing and then earning from sales and spotify streaming. Think about the elements involved in the production of the music. All of these can be utilized for generating more revenue apart from normal revenue. We have divided this process into 3 phases, products, by-products.
The track you compose is not just a product but instead, it's more than one product which can help in generating revenue through multiple categories. In this article we will discuss how to make money from spotify and many other sources.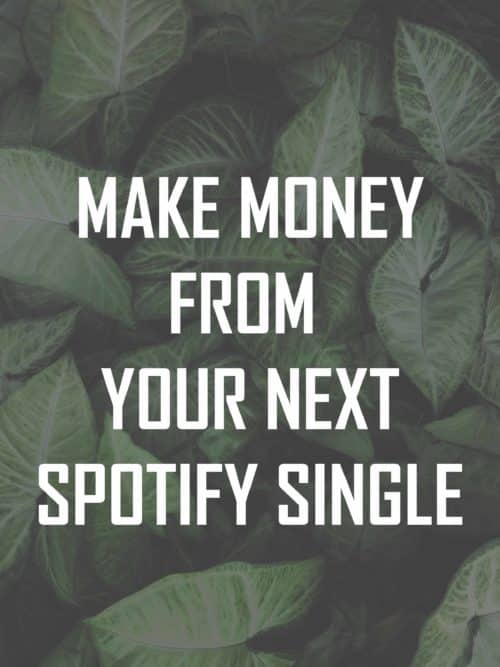 Selling via digital distribution: Use different notorious digital distributors to release your music worldwide. This will build more fan base and create more revenue.
Collecting royalties when your music is aired: Once you engage yourself with a particular distributor you can charge for all the work you do for streaming your music on the radio. This will bring revenue from all corners of the world even if you even didn't visit all.
Sell a high-quality version of your track: Once your fans get impressed they will ask you for high-quality versions of your track. So this is another opportunity to earn revenue.
Sell alternate versions of your music: Once your music starts trending you can create multiples versions of your song like remixes, demos and sell them to earn more revenue.
Selling physical product: This is another important card for potential revenue earning. You can create CD'S and USB's of your music and sell them during an event. Consider creating special versions for this.
Licensing your music: You can also license your song so that various media companies and films can play your song. You can utilize your personal relationships with various music supervisors. Once it starts airing It will earn you more fans and huge revenue.
Selling by-products: It's not just about selling the main track but selling the by-products as well.
By-products include:
Streams and sources tracks: Selling source tracks to Remixer can earn huge revenue. Remixer can use it to create their own version of your track. But don't sell too much as your music will lose value.
Beats: Selling beats of your track can help you earn more living. There are people who do vocals on other people's beat and selling them would earn good revenue.
Sample and sounds: Some musicians often capture samples from every live drum set the record. So capturing sounds during song recording and licensing it will help earn more.
Licensing by-products: Some music supervisors require additional things like synth presets, chains other than just the main song to use in their work. Movie advertising supervisors are in constant need of these so you must be ready.